Gouda with herbs and tomatoes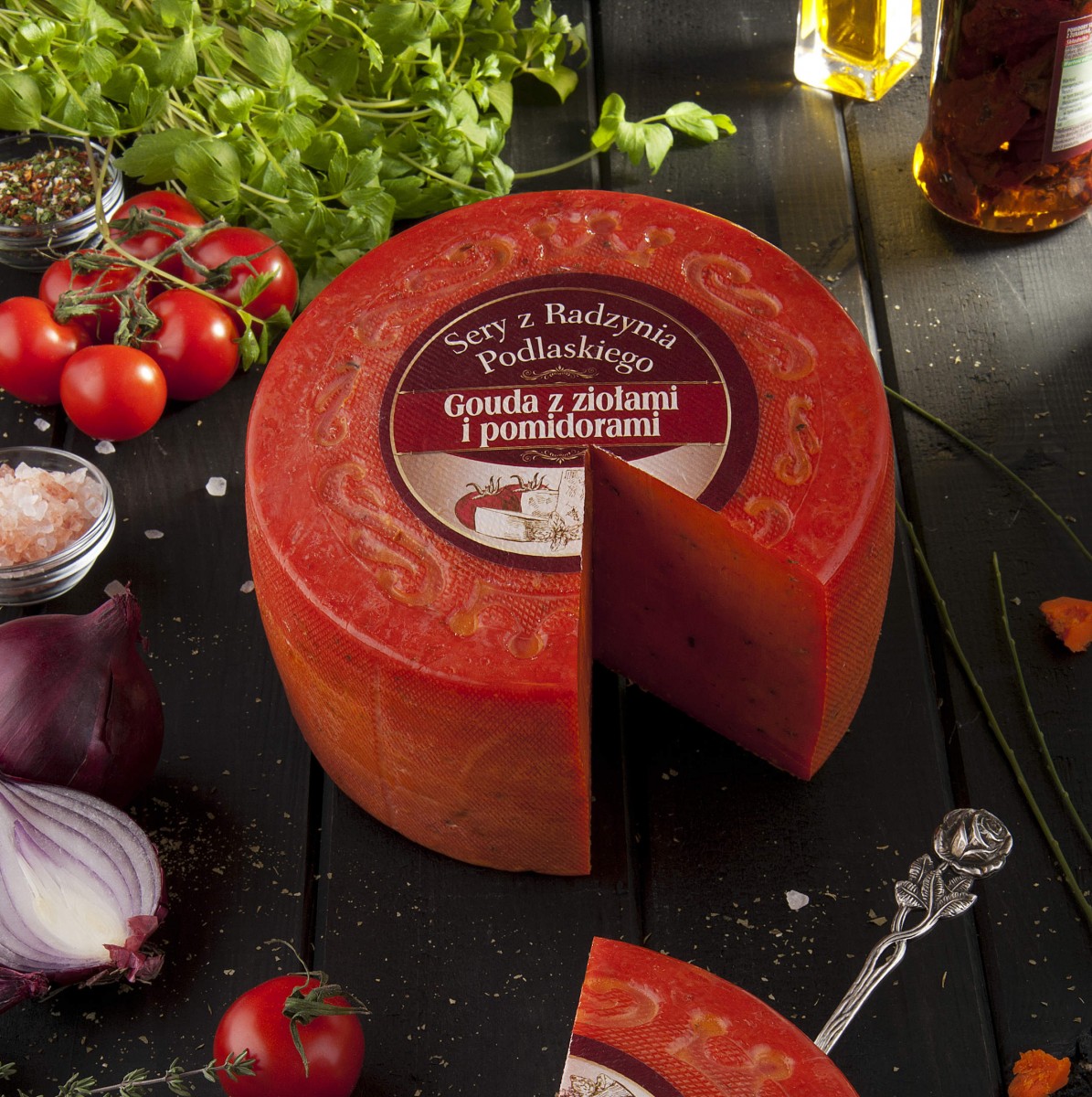 ITALIAN HARMONY OF TASTES
A HEALTHY TASTE OF HERBS AND TOMATOES
Herbs are the manifestation of the power of nature which tends to act as the most effective medical doctor or an inspired chef. Building on this extraordinary quality, we have created a herbal composition that imparts a fine flavour and abounds in valuable nutrients. The icing on the case is the addition of sweet tomatoes. Such an amazing combination of ingredients will leave you convinced that vitamins and minerals are simply delicious.  
DISCOVER GOUDA WITH HERBS AND TOMATOES
This perfect taste of Polish cheese brings the best of Dutch recipes and the tradition of sunny Italy. Discover the appetizing nature of our Gouda and enjoy the aromas immersed in the creamy texture of delicious cheese. 
Let the delicate sweetness mixed with a herbal note please your palate with an interesting selection of ingredients. Savour the richness of ripe tomatoes that fills this rare combination with Mediterranean notes.   
Gouda with herbs and tomatoes matches any meal of the day and is a great complement as a snack. When toasted, it perfectly complements the flavour of many dishes with its heady aroma.