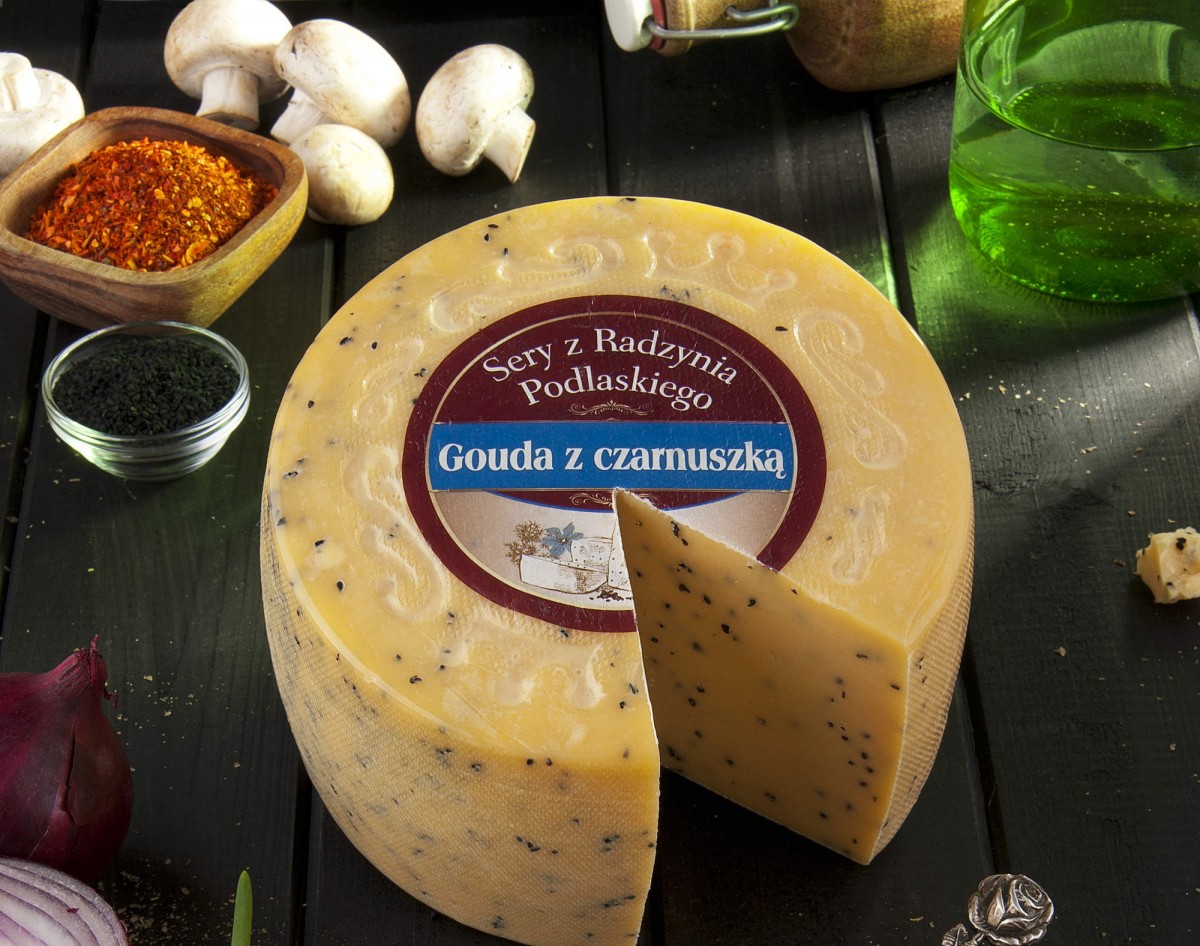 A HEALTHY TASTE OF NIGELLA
... also known as the black cumin, the plant was brought to Europe from the Middle East centuries ago. Besides an interesting taste, the seeds of this seemingly ordinary plant contain more than 100 active substances that strengthen the human immune system, guard against infections and supply a rich selection of vitamins and minerals. 
The tiny seeds of the nigella sativa reveal a hidden power of nature with a slightly bitter aroma and a spicy note. It was a good choice to enrich the traditional Gouda cheese with this aromatic spice as it appeals to the most sophisticated palates. 
Thanks to our cheese experiments, the traditional formula of excellent Gouda with nigella delights consumers with the depth of milky aroma and rich and distinctive flavours.
Cater to your culinary whims and benefit from 100 health substances contained in nigella that will contribute to your general well-being. 
Gouda with nigella seeds goes very well in salads, especially with grilled vegetables, sprouts, and rye bread toasts.