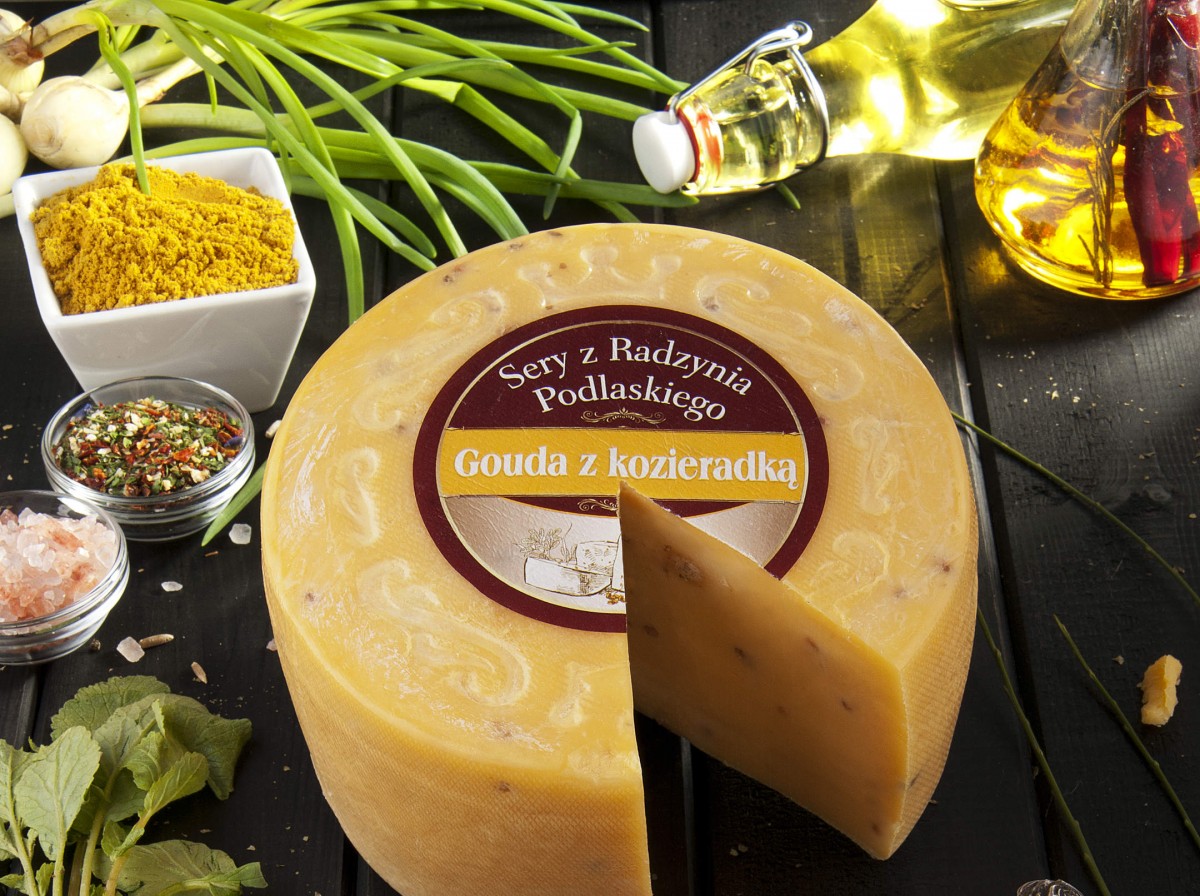 A HEALTHY TASTE OF FENUGREEK
... this aromatic herb is health and care hidden behind an inconspicuous green form.  Besides other unique qualities of fenugreek, it helps reduce glucose level in the human body, has a favourable effect on eyesight and is used in the formulas of many cosmetics. At the same time, it boasts an appetizing aroma that works wonders when combined with our cheese. 
... and what if our delicate comes with a wonderful aroma of winter holidays and shelled nuts? How to create the perfect mosaic of mixed flavours that appeal to the senses with utter appetizing perfection? The experience and imagination of our cheesemakers has led to the development of delicious cheese that combines our desires into a perfect whole. 
This is how Gouda with fenugreek came about with its deep flavour of cream cheese and the richness of aromatic spice, referred to by some as "God's herb." Harmony of ingredients will please your palate with a velvety texture, juicy body and carefully balanced ingredients. 
Gouda with fenugreek matches any bread but also honey, preserves and jams.