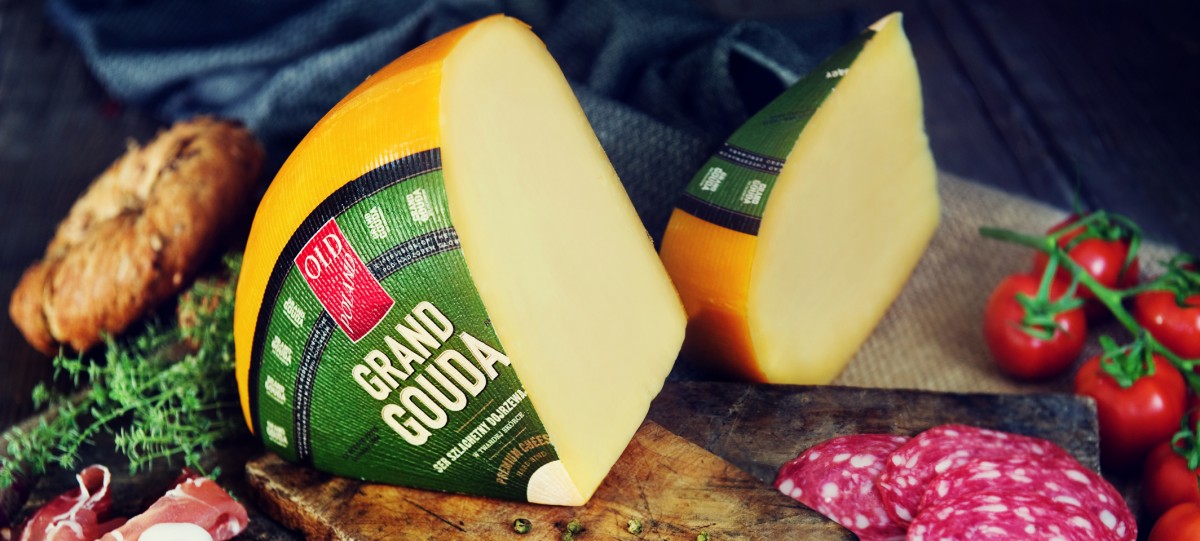 Next to the original English Cheddar, Gouda is the best-known cheese brand in the world. However, only few are aware that over 90% of such cheeses available on the market have next to nothing in common with original Gouda.
Grand Gouda from Radzyń Podlaski perpetuates the long-established tradition. After adding carefully selected bacteria, the fresh cheese mass is immersed in brine for a few days; next, it undergoes a 4-week ageing process. Careful nurturing, rotating, rubbing and massaging ensure even water evaporation and the natural development of hard rind.
The effect of all the procedures is a delicate and unrivalled cheese flavour that can be paired with simple and refined tastes and aromas. Green and black olives, pickled cucumbers, mild cold meat, walnuts and hazelnuts are but a few suggested flavours that ideally match Grand Gouda.